Looking to grow your business? 
Good. You're in the right place!
Personal relationships are the backbone of my business. Most of my clients become long-term partners, many of whom have come to me by personal referral. I figure all my customers should be happy customers, and I work hard to make sure that's true.
Even if you've been successful in business for a number of years, the market changes. Technology moves fast. If you stay still, and don't adjust, your business will be left behind.
I know this because I've been in business since 2010 and felt this way — but I've totally changed the way I've focused and run my business.
This has been my online home since 2000 — yup, that long! It's been everything from a bunch of animated gifs, to a website being served from a server in my bedroom closet, to catalog of developer tips and processes that I kept as a "notebook", to the website you see today.
This site is here to get you all the tools, access, and tactics you need to successfully start, grow, and support your business today. Whether you are an online business owner needing marketing or email automation services or a freelancer wanting to build recurring revenue in your business.
There are hundreds of posts, podcast episodes with other successful entrepreneurs, downloads, resources, and great content for you to be able to have a successful business in today's market.
Nice to meet you. I'm Jason.
I'm Jason and live in Oceanside, New York. I'm married to the most beautiful woman — Joanna. We have 2 sons, TJ and Lucas. I enjoy nothing more than spending a ridiculous amount of time with them, family and friends. And, I'm a bit of a sports nut. I love baseball, football, and hockey. (Go Mets, Chiefs, and Isles!)
I'm a developer by trade (and heart), and focused solely email and marketing automation several years now.
I "grew up" learning Java, went down the Ruby on Rails path, all the while doing custom PHP development. Then burned out.
In 2012, I decided to specialize and WordPress made sense because I loved how things looked on the backend, but more importantly how it worked on the backend for my customers.
I focused on ecommerce based businesses and in 2016, when clients were asking me about how they could get more revenue and decrease some of the manual effort their teams did, I started to shift my business towards email automation.
"A rising tide raises all boats."
The WordPress and freelancer community have been amazing. Those communities are very important to me.
I've been a co-host on a podcast centered around WordPress development, called WP Dev Table. I speak, sponsor and attend WordCamps, and can often be found volunteering to lend a hand in various forums and designer communities. I believe in and make it a point to give back whenever I can. I was even asked to host an historic podcast!
What can I say? I just love what I do.
Today, I host 2 podcasts, Live In The Feast and Ask Rezzz. Both designed to be actionable and educational to help freelancers take action ON their business to build recurring revenue.
Podcasting allows me to introduce you to some amazing entrepreneurs, business owners, and freelancers who take action to be able to reach their goals and dreams. We discuss everything from getting clients, lead generation, marketing, being productive, tools, and of course have some laughs too.
I've always been about helping others. Even my Grandma used to say "Jason always likes to help."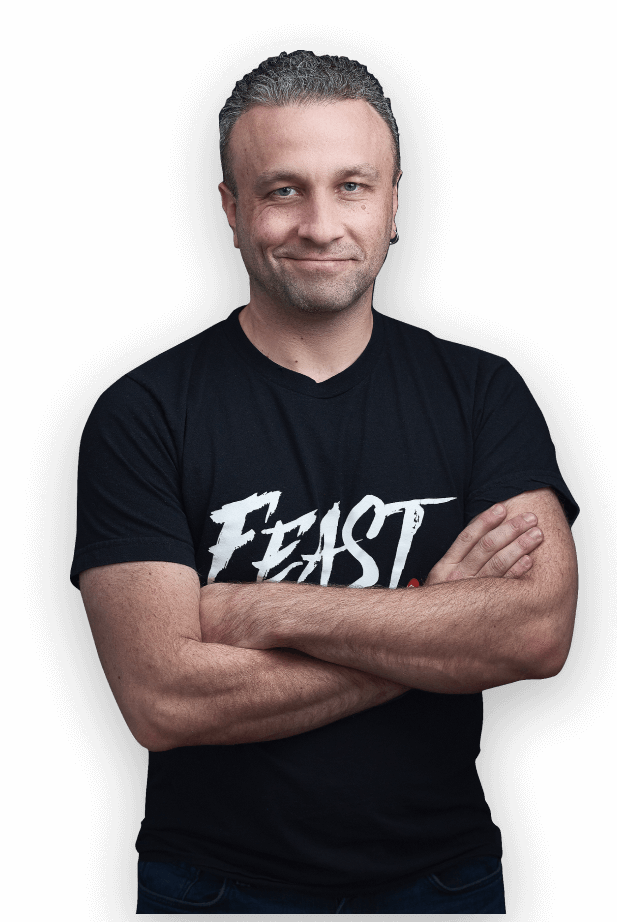 Get Every Resource and Content Upgrade
You've made it down here 👏. Put your name and email below and you will get access to all the free resources and content upgrades on the site.
Main Menu
Free Courses + Community