Do you want better clients who respect you?
Want to get recurring and predictable revenue?
Do you feel like you're in a silo all by yourself with no one to bounce ideas off of?
Gain support from like-minded developers, designers and other creative professionals providing client services.
No more stale articles from 2008 giving you advice on how to run your business.
Actionable thoughts, strategies, tips, resources, and love workshops of what's working in today's market.
A private community that will teach you how to build a sustainable business so that you can live life of your own design.
A safe place for any designer, developer, or client services business owner to share ideas and get support.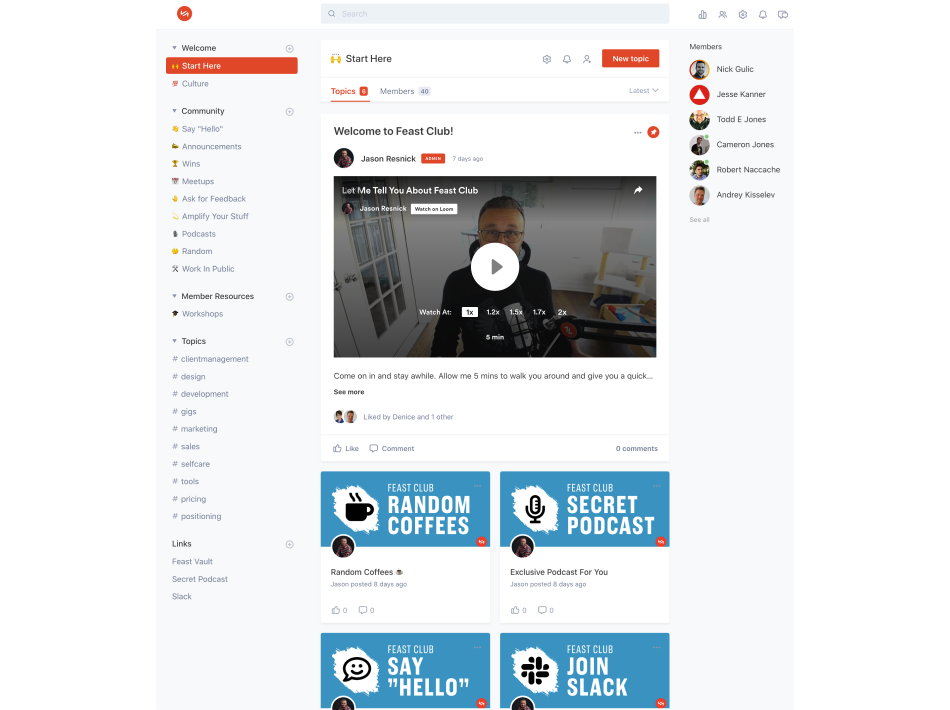 "If you want to work for yourself, why not learn from someone who already figured out how to do that? I've found Jason to be a great resource, that is dynamic and responsive to the challenges our business face." - Evan Gilbert, wpmaster.me

Tweet This