Be More Profitable With Clients Who Respect You
Being known as the "WooCommerce Guy" and "ConvertKit Specialist" has been the way that my business has thrived.

Being known as a "web designer" or "web developer" is the fast track to being compared to everyone else out there in the market.

Your competitive advantage is being positioned and known for something. That commands respect and premium prices for your services.
Avoid Having A Your Income By One or Two Sources
Use The Right Platform To Attract Ideal Clients
Choose A Rate That Your Client Will Pay
Get Your Unique Value Proposition (fancy for How You Help Your Clients)
Write, Talk, and Share What Your Client Wants to Hear
Attend Industry Events and Meetups With Purpose and Land Clients
Avoid Bad Outreach Emails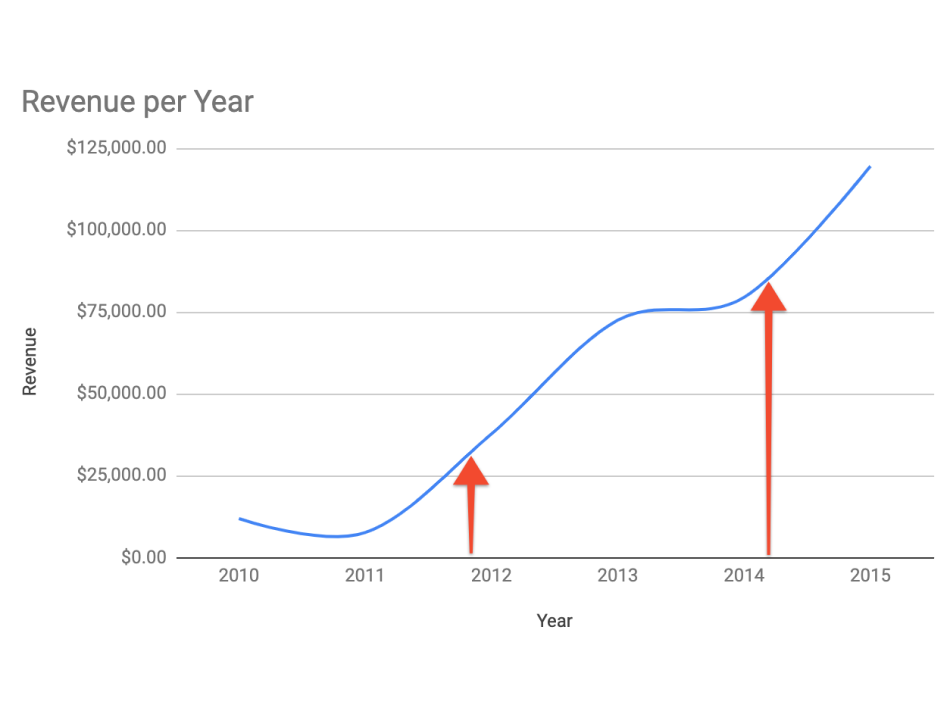 The arrows represent points where specialization of my business happened. In 2012, I reduced my weekly hours by 15 and still gained revenue. In 2014, I fired clients to focus on one platform.

Tweet This